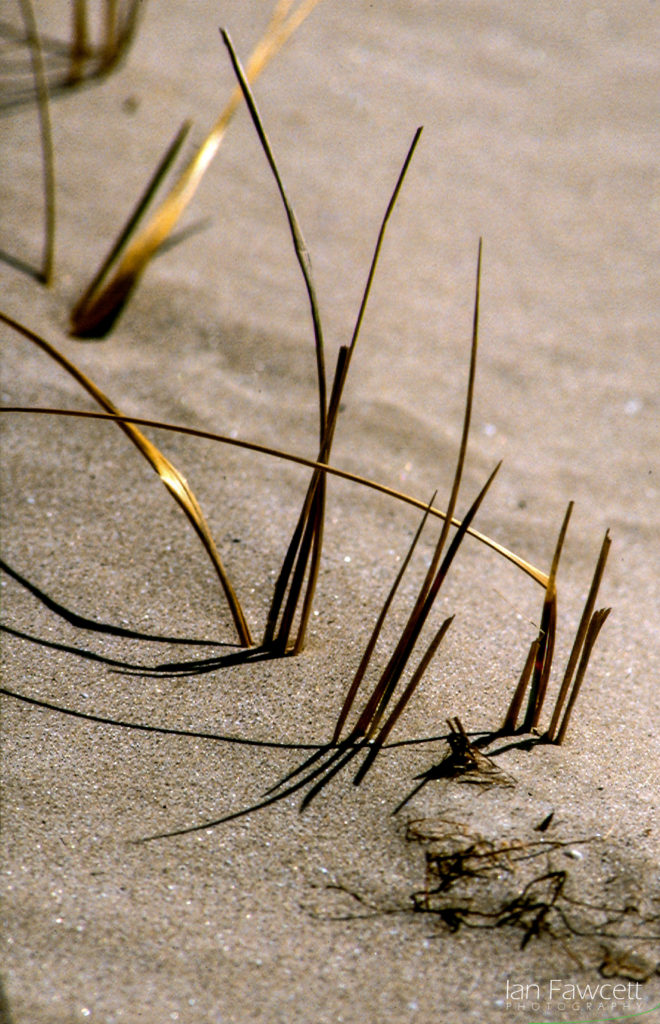 As most of my friends and acquaintances know, I love the Capital Regional District's Parks, and my wife Gerie and I visit one CRD Park facility or another at least 3 times a week. I have spent a good portion of my life working to create new parks and conservation areas, and many of them have been in the Capital Region.
A couple of weeks ago Gerie and I took part in a "Town Hall meeting" put on by the CRD's Parks department.  This community meeting was to review a Draft Management Plan for Island View Regional Park.  Island View is one of my favourite Regional Parks.  Over the last 25 years I have worked closely with the CRD to increase the size of this park and I am very pleased that it has reached the size and popularity it has.  I was looking forward to helping the Parks Department ensure that Island View would be well cared for and would be rehabilitated to protect the amazing natural features that it was acquired for.  Another natural jewel in our region's crown.
However, such was not to be the case.  As the meeting progressed, both Gerie and I became quite disgusted by the way that the process was hijacked by a very vocal, well organized, special interest group that packed the meeting.  Actually, "special interest" is the wrong description – "self-interest" would be far more accurate.  Interestingly and not, I am sure, a coincidence, this group is made up largely of neighbouring land owners.  The same neighbours, I'll presume, who have repeatedly resisted efforts to manage this park in an ecologically responsible way. I'm led to believe that this same group also packed the other planning meetings about Island View, in other parts of the community.  What I find really distressing is that they call their group the "Friends" of Island View Beach.  Their issue, however, has little to do with protecting, or being "friendly" to the beach or the park itself; rather, it is,  predominantly, to allow unrestricted access for their dogs.
The actual meeting agenda, the plan of discussion and facilitated small group meetings would have been productive IF the staff and facilitators had been able to follow the discussion plan, but they were not.  At least in the two groups that we participated in (and I am very sure the same thing happened in all the small groups), the entire time was dominated by the dog group.  Now, I'm all for democracy – and I'm all for dogs – but this farce benefited neither.  There are those who would argue that, if a special/self-interest group works diligently to pack a meeting, they are just exercising their democratic rights; that others, who might take a broader view of the public good could do the same if they wanted to, or if they were motivated.  After all, the saying goes, "the world is governed by those who show up".  Technically, all of that is true – but, in my view, that is also the problem.  I understand that the same group also hijacked the other planning meetings about Island View Beach, in other parts of the community, in the same way.  Such an attitude – fighting to ensure your own interests, and to hell with everyone else's interests – does a disservice to democracy, and to our community.
Participatory democracy, such as this, can only work if we all TRY HARD TO MAKE IT WORK.  It's about building community.  It's about listening to one another and trying to build a common path forward.  It's about being respectful of our neighbours – all our neighbours – and trying to get along. It's not about getting your own way at everyone else's expense.
It's not that dogs are not important. I love dogs. I have had a dog (sometimes 2) for most of my life. I have worked with dogs as a police officer, they have shared my camp in the bush, they have been a huge part of my life. But dogs are not the only issue of importance at Island View Beach. There are significant opportunities – and needs – for ecological restoration, proactive response to the impacts of climate change, disabled access, camping, equestrian access, nature viewing, hearing the views of first nations. All of these issues are drowned out by the noise of a very self-interested group that wants unrestricted access for themselves and their dogs.
I was appalled to hear many rather ridiculous statements such as: "Raccoons kill many more birds in the park than dogs do, so why restrict the dogs?" "What about the Eagles, they kill lots of small birds?" "Dogs need room to run, what do a few small plants matter?" "I have never seen my dogs harass birds".   But I never heard these same people make one mention of the importance of this park to our children; not one mention of how much more important it will be in the future.
Sometimes, I have great sympathy for local politicians.  They, all too often, have to deal with this sort of thing at public hearings.  We all know it's the squeaky wheel that gets the attention, but I still believe there must be a better way.  And that better way starts with us.  We can't simply leave it to the politicians to work through these issues.  We have the right to speak up and ask for what we want, but we also have the responsibility to listen to one another and to work, always, in support of the public good, of the future for our children and their children.  Rant over.